PVC Strip Curtains – PAN India Supply
Vibha Systems  – No.1 Company for supplying and installing the industrial strip curtains and screens for PAN India basis.
Our company make your facility safer, quieter, and more energy efficient by protecting your entry ways with our pvc strip curtains and doors.
From the smallest door opening to the largest industrial warehouse facility we have solutions for your hygiene and energy control. Warehouses, food service facilities, manufacturing plants and health care organisations are a few of the customers who are saving energy and protecting their employees, products and investments through the use of vibha systems curtain products.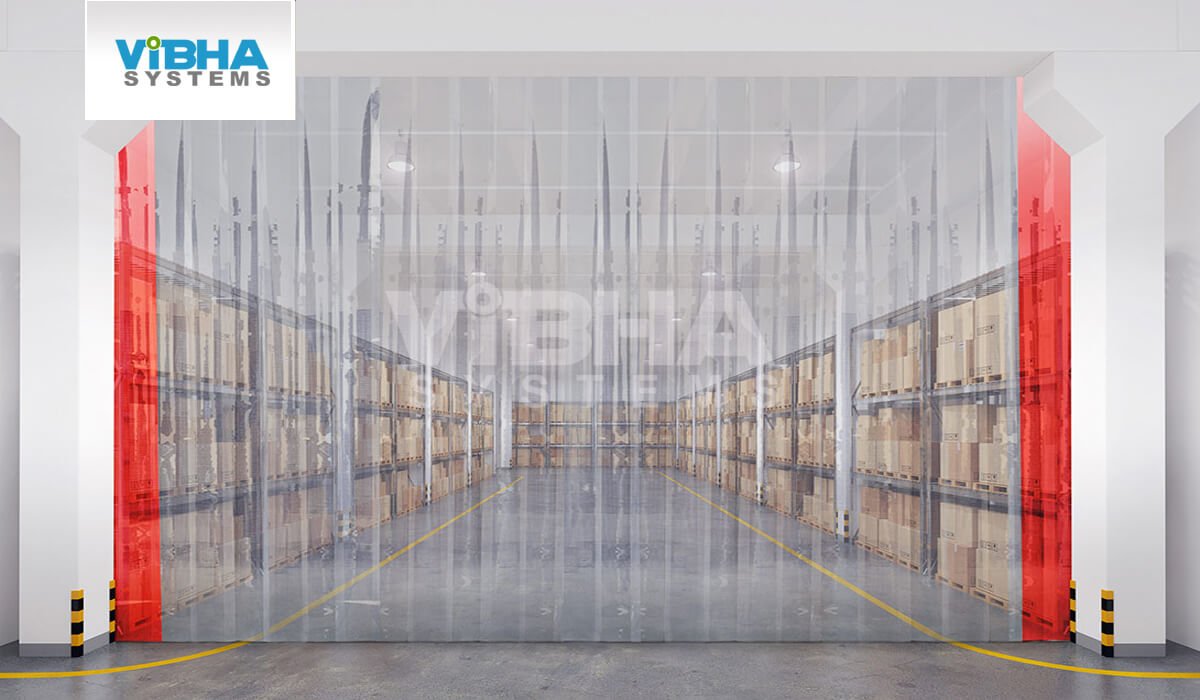 PVC Strip Curtains for control temperature, ice, insects, vermin, birds, noise and visibility? Make the most of our experience and product range to provide the correct answer.
PVC Strip Curtains Ideal for:
Coolrooms
Freezers
Clean Rooms
Warehouses
Retail
Welding Bays
Manufacturing Facilities
Health Care Facilities
Veterinary Facilities
Food processing
Our products are designed to promote workplace health & safety include:
Bird & insect screens
Clean rooms
Control rooms
Dust control
Fume control
Grinding screens
Weather protection
Welding tents
PVC STRIP CURTAINS – PAN INDIA SUPPLIER
Available in 3 convenient sizes:
– 200mm wide x 2mm thick
(for small openings, suitable for pedestrians and cold rooms)
– 200mm wide x 3mm thick
(for medium openings suitable for pedestrians, light vehicular traffic & cold rooms)
– 300mm wide x 3mm thick
(for large openings suitable for vehicular traffic and windy conditions)
• Available in a range of colours:
(clear, yellow, black, dark green,white, red or blue)
BENEFITS OF OUR PVC STRIP CURTAINS
Increases safety by not blocking visibility
Minimal maintenance
Simple installation
Strips can be replaced easily and cost-effectively
Versatility
A range of applications